BlueLine's first game release is Proximity for the Pokki platform!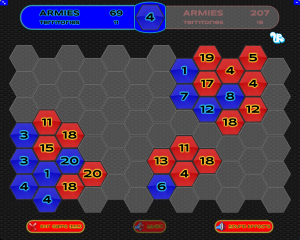 .
We're still hard at work on our larger project, Hive for Xbox 360, but we took about a week and a half aside to make Proximity. The game was an entry for the Pokki 1UP contest which is currently going on.
Proximity is a territory-based abstract strategy game – like Chess… or Hive ;). You place colored tiles with a number of armies on them and try to conquer the surrounding territories. Also: the tiles are hexagons (we may be obsessed).
The game currently supports single-player vs. AI (the AI is pretty decent) and local multiplayer.
Pokki is a platform which wraps HTML5 apps and makes them downloadable and automatcially-upgrading & has an app-store. The contest is to make a game for the platform using HTML5 and other web-standards (flash is forbidden). There are 3 judged awards and a people's choice award which goes to the app with the most active players by the end of the competition.
Please go download and play Proxmity! 🙂
So far, most of the feedback is along these lines:
It's maybe a bit too addictive
Are those numbers really random?
Oh, you can click the squirrel! 😀
Please let us know what you think of the game in the comments!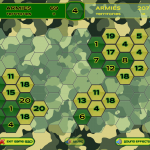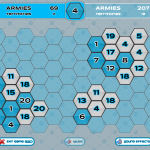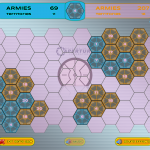 Follow @BlueLineGames